⚠️ Warning: This post is over a year old, the information may be out of date.
💼 Status:
Gnome Asia summit 2020
📅 | ⏰ 1 minutes

I think it maybe too late to help out telling anyone about this event since registeration already closed but look like the registeration still open . Anyway, let see the schedule :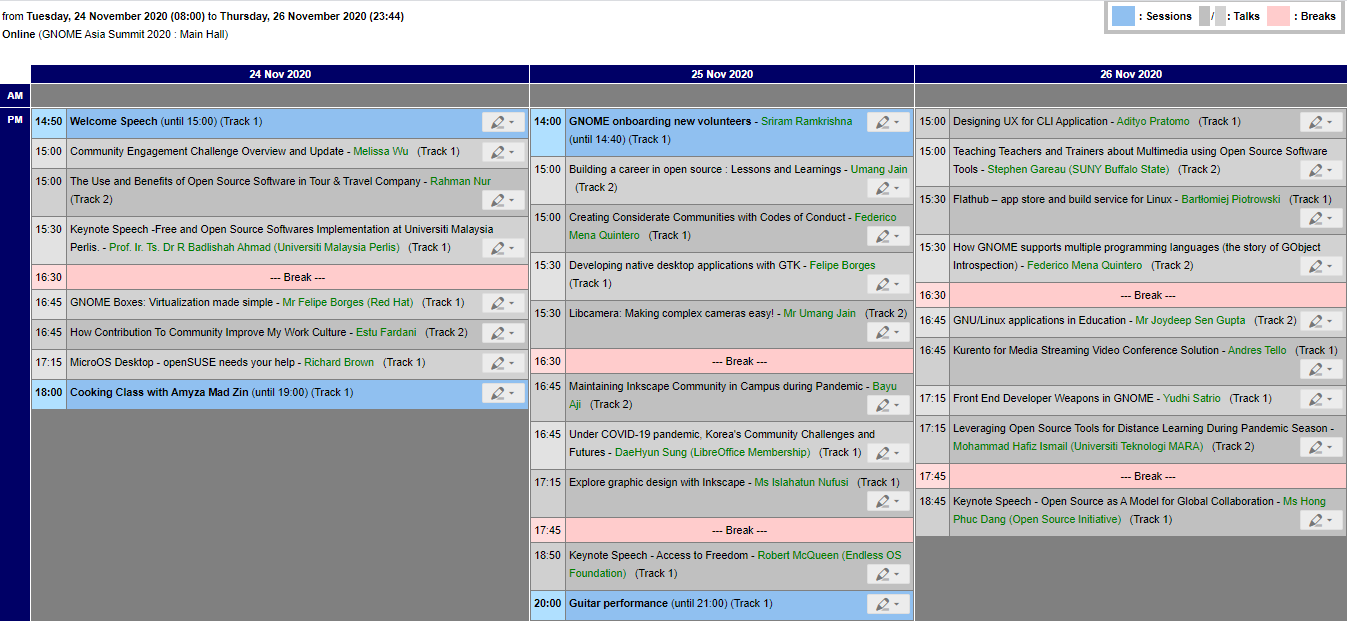 Some of the segment that offer good topic and caught my eyes :
Gnome Asia summit 2020 will start by tomorrow today and conference will be online. This event was sponsor by Gitlab and openSUSE.
Posted by: Robbi Nespu