⚠️ Warning: This post is over a year old, the information may be out of date.
📝 JOTA 2021 - JOSRAC (Batu Pahat, Johor, Malaysia)
📅 | ⏰ 1 minutes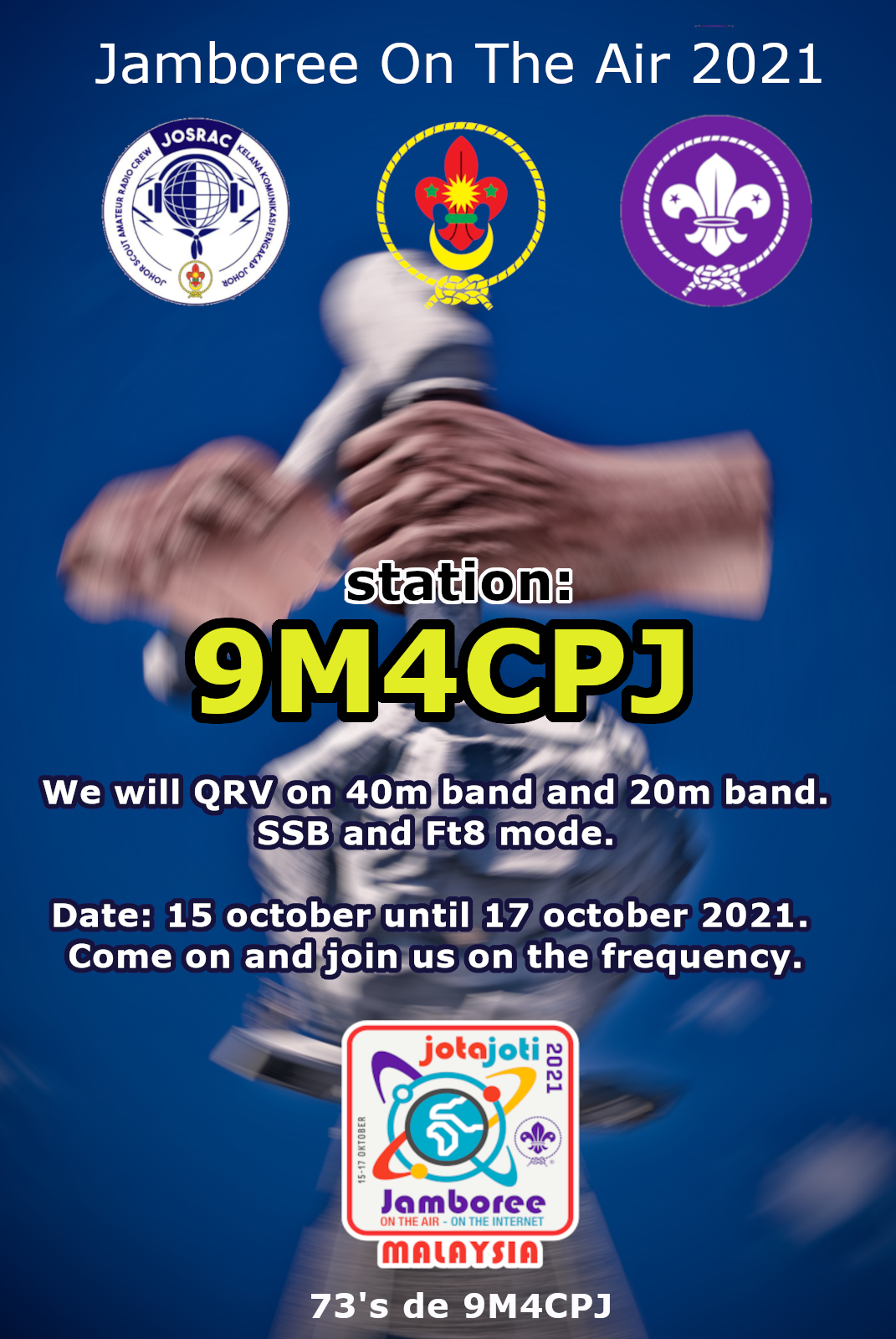 It been a while after our JOTA/JOTI (Jamboree On The Air / Internet) activity since last year (which unfortunately, I not able to join because of temporary movement restriction set by Malaysia goverment).
But currently (just few day ago), our beloved Pak Mail the prime minister give permission for all Malaysian to move and travel freely after more than 90% of Malaysia's adult population have been fully vaccinated ( I not agree about the decision for now, you may read here , the average infection rate are still higher and seem goverment reduce the testing purposely?).
Anyway, the JOTA should be safer because you no need to be physically at specific place, all you need is to be on AIR 🦅!
So come on and join us on the frequency as part of the world's largest digital and radio Scout event promoting friendship and global citizenship.
JOSRAC - Johor Scout Amateur Radio Crew will be there for you!
🔀 Syndicated on:
Posted by: Robbi Nespu