💼 Status:
9W2NSP (Nine Whiskey Two November Sierra Papa)
📅 | ⏰ 1 minutes
After been follow up almost a month with MCMC/SKMM , finally on 2/2/2023, 11:00 AM, I received e-mail from Mr Alias Ali that sending me a copy of AA for my references.
As I have checked before and thought, my first choice callsign are not more available and they give me my second choice callsign which is 9W2NSP 😊
It was a mixed feeling between frustation and happy, but life goes on!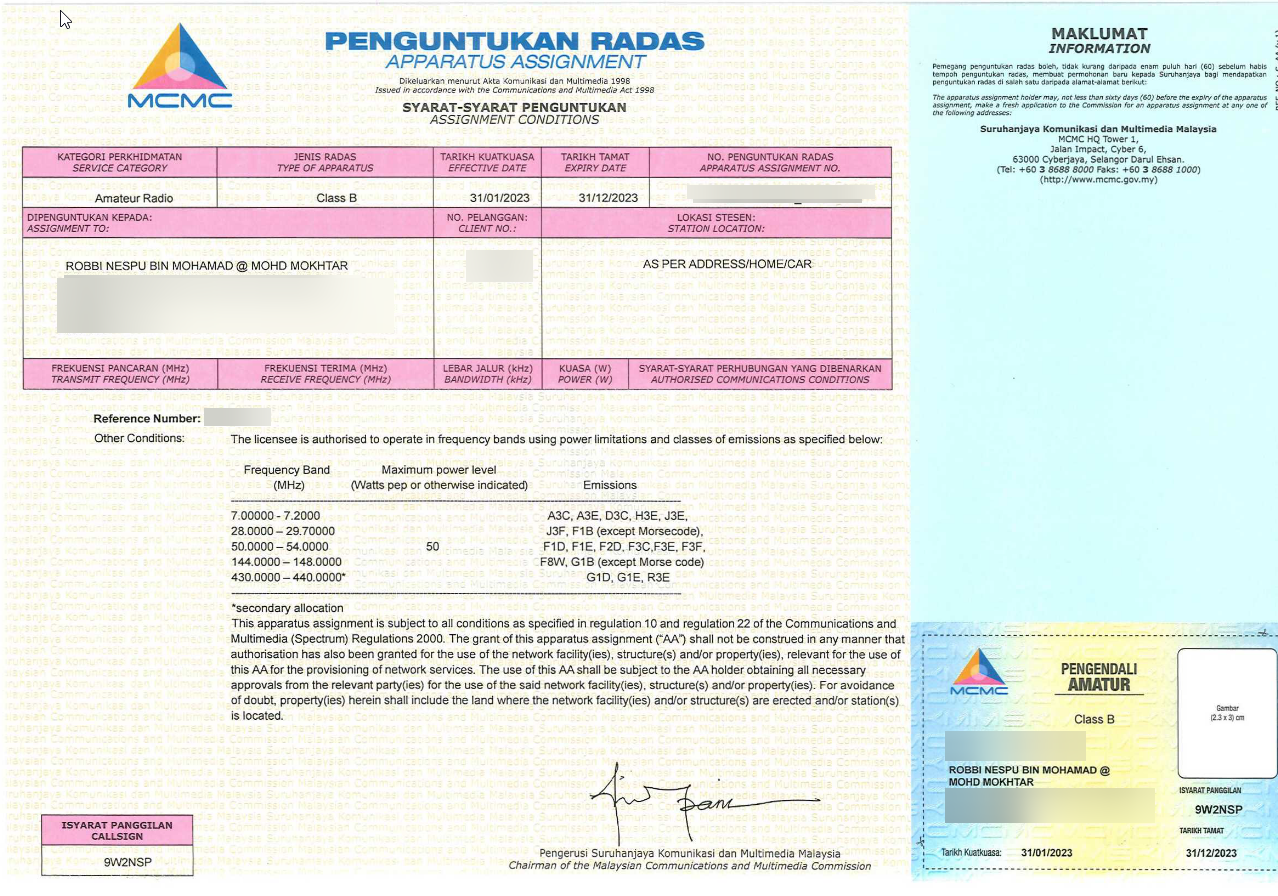 I now licensed on class - B which allow me to use frequency, power and classes of emissions as stated in Guidelines for Amateur Radio Service in Malaysia 3rd Edition .
Sadly I don't have any radio right now to QSO but I can use APRS using my mobile via APRSdroid on aprs.fi just to play around. I am looking foward to own uSDX as my QRP radio and Yeasu FT-4XR as my 2-meter HT (Handheld Transceiver). Let see if my budget allow me to get this two baby soon or later..
Can't wait to receive my hardcopy AA license!
DE 73, 9W2NSP. Bye-bye!
Posted by: Robbi Nespu